A proposal letter is a document that provides the reader with the basic information of what is contained in the formal proposal. It is usually precise and short. A well-written proposal letter introduces oneself, one's organization, or firm to the targeted reader. It describes to the reader what you do and what makes you stand out amongst the competitors that offer the same products and services as yours. It may also contain the qualifications, certifications, and experience of the person, firm, or organization that is intending to undertake a given project. It also gives a short history or background information of a given firm or organization that is to undertake a given project. Maybe it is the very first time you are writing a proposal letter, and thus it hasn't been very clear what you are required to include or not. A proposal could be in terms of a business document or better still be just a letter. In order to write a professional letter, you need to be very keen on the design, style, and format used in your work to ensure that your document takes its shape and tone. Along with detailing your innovations and goals, you will get to convince the reader that your proposal is reliable and thus should be privileged.
Guidelines for Writing a Good and Impressive Proposal Letter
Proposal letters are very important in schools when it comes to planning for various activities. Your proposition will be granted if you write that document in a coherent and clear manner. There are various guidelines that can help you write a proposal letter best.
When you are writing, you should use a requesting tone so that the odds of success can increase.

You can use an interesting introduction hook in order to capture the target reader's attention.

Write in a language that will be more formal and avoid deviating away from the main reason why you are writing the letter.

Make the request more credible and strong by highlighting the benefits the activity will have for the participating scholars.

It is important to use more concise sentences that are direct so that the reader can capture the points clearly and faster.
It is also important to note that just like a cover letter a proposal letter takes the format of a formal letter. Its language is always formal and the layout of the proposal letter and its format is just like that of a formal letter. Some of the benefits of writing a proposal letter are: It helps you to explain to your targeted reader how you came to learn about their specific problems or how you identified a specific opportunity in their firms or organizations. Also, it gives a brief description of how you intend to solve these problems or how you want to take advantage of a given opportunity. You briefly describe to your targeted reader the benefits of your intended project to his/her firm or organization. You also provide a basic breakdown of the costs of your intended project so that your targeted reader can see the financial implications of your project. In the conclusion of your letter, you summarize the benefits to be received by your targeted reader. It is at this point that you indicate that you are ready for the business and that you will be contacting the targeted reader within a specified period of time.
Order Reliable Letter Writing Services at Affordable Rates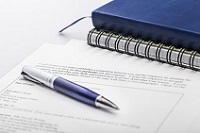 Quality letter writing help will always be at your disposal from our company, one thing that helps clients who feel that writing such documents requires more than they can handle. As a person who feels that you are ready to present a proposal but then want professional assistance, our experienced writers are always ready to assist. You may have gone to various custom writing firms and got really disappointed, given that there are various teams that will pose as reliable but then extort money from individuals. Statements Writing Help is not the only firm that offers reliable services, but then we can boast of offering first-class letter writing assistance that clients have highly benefitted from. This has greatly helped us build a great relationship with our clients, who come from various parts of the globe. Our effectiveness in reaching all our clients has been facilitated by a 24/7 support system, through which clients requesting "help me write a proposal letter" get the best attention. From the comfort of your home, you will receive the best writing services which favor your pocket. You are our much-esteemed client, thus try our custom writing services and see the difference we make!

Many people have ideas but lack the opportunity and resources to actualize their ideas.

Many projects need proposal letters for approval from supervising authorities.

At times you need to put your recommendation to an organization as a formal letter or as a goodwill proposal.

There are other forms of proposal letters and we are willing to assist you with writing any of them.
Experience the Best Proposal Letter Writing Help from Experts
In the various learning institutions, proposal letters are written by the students when requesting the administration to allow them to conduct certain activities. You have to submit a quality written letter if you want your request to be approved. When you are unable to write a top-class one, you can reach out to our proposal letter writing experts who will assist you. Our professionals have been writing these kinds of letters for some time now. They will be the best people to help you if you want to submit the request urgently. The capacity to write a top-class proposal letter faster will enable the writer to deliver it to you within the timeline you will request. We know what the principal expects when it comes to such documents. We will organize your content in a manner that will be easier to get each point at a time. our sentences do not beat around the bush before presenting the idea but they are rather straightforward. Grammatical, as well as spelling errors, will highly be avoided as we will edit your proposal thoroughly before delivering it to you.
Instant Letters Writing Site | Write my College Admission Essay | Private Admission Documents Editors
Sites that Offer C.V Reviewing Help | Hire a Professional Letter Editor | Development Program Admission Essay