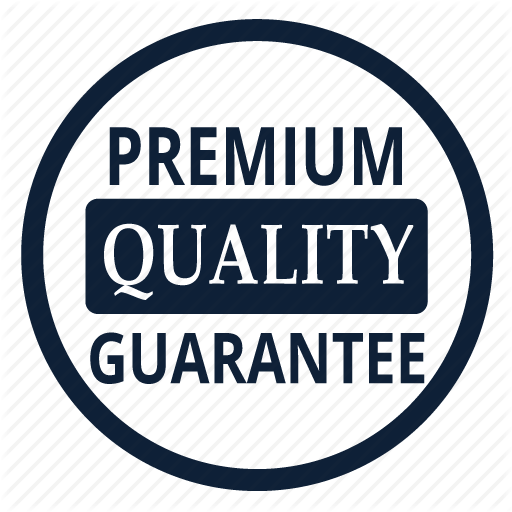 Writing Resumes, Cover Letters, Personal Statements, and Curriculum Vitae can be very challenging. It is a writing process that requires skills and creativity. Many people find it challenging because these three documents need to be precise and accurately informative; a process that many people are not conversant with. Being aware of this and seconded by experience, Statements Writing Help offers SOPs, personal documents, and custom C.V. writing help. All our writers and editors are professionals who are very dedicated to their work and that makes it possible for us to offer nothing but superior and impressive documents. If you were asked to write about yourself, how many things do you think you would note down? There are very many things that people can write about themselves, but then the admission board wants you to specifically tell them about your identity, your experience, your goals, and other academic-related issues in a personal statement. Professional personal statements writing services is an exercise that can make it easy for you, but a lack of awareness of the same makes it rather challenging for many. If you realize that you really need someone experienced in that area, the best thing one should do is to locate a firm that offers quality letters & sop writing services. Our Writers are trained to deliver quality & original work.
Statement of Purpose Writing Service Online
When offering personal documents writing help, we ensure that our service treats each order differently because we are well aware that each and every person is unique in his/her own way. We also encourage communication between our clients and our team of writers and editors via a vibrant online support team so as to keep our clients updated on the latest advancement in the writing of their personal statement. We also welcome suggestions from clients seeking personalized documents & statements writing services from us. To obtain reliable help with writing a statement of purpose(SOP), looking beyond our firm would never be a good idea. Through a very professional procedure, we ensure that every person joining our team is qualified and that they can meet the demands of the clients working with us. You should fully trust us with your work since we shall deliver to you a correctly written personal statement or SOP.
Best Tips for Writing a Winning Personal Statement or SOP
Whenever you feel that you need to write an impressive statement of purpose, you can use the following tips;

Prepare well before you embark on the writing process: Many scholars make mistakes by rushing into the entire process of writing. It is essential to take your time and prepare well to ensure that you have the information that is you require. Adequate preparation helps you to come up with a personal statement that has the right information.

Choosing the right words to use: Your statement of purpose may have the right content but the words that you have used are not reader-friendly. The wrong choice of words can result in the rejection of your application essay by the admission committee. Get the best SOPs writing services from us, and you will submit a winning statement of purpose.

Use an impressive opening statement: For the admission committee to pay attention to your statement of purpose, you should introduce it using an interesting sentence. However, you should not overthink to ensure that you do not write a sentence that is irrelevant. If you need a firm that offers personal statement help online, link with us, and we will help you.

Ask someone to proofread your personal statement: You should not present your SOP before proofreading it. Proofreading helps you to identify and correct mistakes that can lower the quality of your work. When you request someone to edit your work, you can be sure that your work will be accurate, and you will submit the best version.
Why You Need to Choose Us

Statements Writing Help is dedicated to offering reliable and dependable personal documents writing support to our clients. We have specialized in this field and that makes us exceptionally advantaged.
When you need affordable personal statement writing help, we are the company to contact and get help.
We offer quality and soundly written documents to ensure that they are impressive to read.

Personal document writing demands creativity and precision and that is our Guarantee.

Our team comprises professionals who offer superior personal statement writing service.

Our writing & editing experience goes undisputed.
Hire Genuine Personal Statements Writers & Editors
Not all the personal statements writers are able to live up to the hype but the most genuine writers and editors will. That is because they have what it takes to deliver a clean document.
The most authentic document editors online will deliver error-free drafts.

Our SOP & letter writers have the ability to discover errors in their own writing and they will make sure they correct all of them so that they can deliver a flawless document.

Reliable personal statement writers will provide unique writing assistance.

There are thousands of applicants who will also write personal statements expertly. To give you an edge over them, our writers will write in a unique way that will impress the admission officer.

Our statement of purpose (SOP) writers & editing service delivers your draft at the set deadlines.

You can believe in our editors coming through for you on time even if you require professional SOP editing or writing service urgently. They have the ability to rectify mistakes faster as well as efficiently and still make the delivery at the right time

Top-notch statement of Purpose writing professionals will provide affordable writing assistance.

We know the importance of the various documents in making important applications. That is why our pricing policy on the services is very affordable and of very high quality.
You should always contact us with confidentiality that you will receive quality SOP writing services at affordable prices. Considering that we have assisted many clients, we will use our vast experience to make sure that you have presented an application essay that clarifies why you are the best candidate. Work with our professional personal statement writers, and you will not regret it.
Resume & SOPs Writing Service that Impress!

For instance, quite a good number of people have problems when writing personal statements for either admission into academic institutions or when seeking an internship. Lack of knowledge on how to write good and acceptable resumes has seen many people lose valuable chances of making a career progression. Due to this reason, we have committed ourselves to offer custom resume writing help & SOPs writing services to anybody who would like to take advantage of the opportunities that come their way. We ensure that we deliver all orders on time when offering custom resume writing help, so you don't have to worry about late deliveries when making an order from us. Being a global firm that will be offering services to scholars from various places, we are very certain that communication must be effective. As such, we have introduced a very reliable 24/7 support system through which all scholars with the feeling "I need expert help in writing my personal statement" can confidently call, live chat, or email with an assurance of quality SOP writing service or resume help.
Affordable SOP Writing Services, Cover Letters Help
Writing cover letters like admittance resumes poses a great challenge to many students. This is because they usually don't know what to include in a cover letter and what to include in a resume. A cover letter usually compliments your resume or a personal statement or an SOP and as such it must be written in an attractive way and in an acceptable format. If you are such an individual and are wondering about how to write a cover letter; you don't have to worry since we offer high-quality & cheap cover letter writing help to our clients. We have been of great assistance to many scholars, whereby our professionalism does not only come with quality work but also timely services. If you work with our experienced personal statement writers, you will be assisted within the deadline you've given with all writing standards being put into consideration. Students are required to show off their strengths by submitting expertly written documents to the admission committee. You should show what you aspire to achieve in your career for the admission committee to select you. However, many scholars do not understand how they should write their SOP's something that may make them miss an opportunity to study in their dream schools. That is the reason why you should always work with a firm that is efficient in the provision of personal statement writing services.
Best Help with Writing a Statement of Purpose(SOP)
A statement of purpose is also a very important document when you are applying for admission in maybe an MBA program. Many people confuse a statement of purpose with a personal statement; some institutions will ask for an SOP but others the other prior to admission. If writing an SOP is posing a challenge to you, just contact us and make your order and we will be very glad to offer you custom SOP writing help at very reasonable and affordable prices. One more thing to always be sure about is the fact that your directives shall be followed to the letter, to offer satisfactory and reliable writing services. You will also be guaranteed affordable, original, and legitimate work. When applying for a university program, you are required to write a short essay discussing why you think you are the best candidate. Most of the students panic when they see the personal statement as one of the requirements in making the application. That is because they do not know what should be included or they are totally unaware of how to write it. The good news is that personal statement writers & service providers offer help to prospective scholars in that situation. In a professional company, the experts do not just summarize the skills and experiences that will sell you but they make sure that everything is relevant to your dream program. General explanations will be avoided as they may limit your chances of getting accepted. Professional SOP writers & editors have the ability to express a lot using few words in your document. They will write straightforward sentences which will be easier to capture the intended idea. At some point in most scholars' lives, one has to send an SOP to an institution marketing their skills and qualifications to try and secure a chance. To get the opportunity, one has to submit a top-notch application letter; therefore, one must look for professional personal statement writing services to help one perfect their SOPs to ensure one gets the chance. Moreover, many scholars do not possess the skills and expertise to write a first-class letter of intent. Therefore, it is a must for them to seek SOP writing help from skilled SOP writers to aid in completing an up to scratch application letter that secures them a chance at the institution.
How to write a statement of purpose professionally?
When writing an SOP, one has to make sure it is outstanding as it acts as the decision-maker before the admission committee; therefore, one must search for the best personal statement writing service to help them do so. For a document to stand out, it must be written by professional SOP writers to have distinguishing features. Bearing this in mind, one has to follow the steps given by the professional.
One has to be well prepared before writing any document; as a result, they produce the best letters

Choosing words that are reader-friendly thereby makes them comfortable while going through one's work

Use of opening statements that attracts the reader's attention

Proofreading the documents before submitting to make sure they are error-free
Why look for professional personal statement writing services?
Most scholars know the worth of seeking help from a personal statement writer service as they want to submit high-quality letters before the admission committee. Since most of them do not have the skills to do it, they must consult a personal statement writing service and help them complete a standing out document that can clearly show their potential in a field they want to be admitted to pursue. Therefore, it is a must to do to look for SOP writing services for one to qualify to join an institution without struggling as one will only have to give it one shot and succeed.
Why hire skilled personal statements writers and editors?
Buying personal statement writing help is one of the most important things a scholar has to do to send a top-notch application letter. Most students look for personal statement help online, and by doing so, they also consider if the personal statement writer service is qualified or not. They do it by looking at the types of documents the SOP writers produce.
The editors produce error-free application letters leaving no chance for one's document to be thrown away

Provision of unique assistance such that if the SOP is noticeable by the admission panel easily

Editing documents efficiently, rectifying all mistakes, and doing delivery at the right time

They offer their services at an affordable price to make sure most students benefit
Why look for the best personal statement writing service?
If a scholar is struggling with writing an SOP, it is best to look for a personal statement writing service that offers SOP writing help to their clients to help them compose outstanding application letters. Therefore, consulting qualified SOP writing services has its advantages:
submitting qualifying application letters to the admission committee,

delivering work on time, providing exceptional documents

Sending a letter with confidence that one will get the chance
In addition, no student wants to lose joining their dream school just because of submitting a low-quality document.
Why look for affordable personal statement writing help?
Every student applying for a chance at an institution knows the worth of hiring personal statement help online to enable them to complete a qualifying application letter. However, most scholars are not able to pay a lot of money for SOP writing help. Therefore, they tend to look for SOP writers that they can be able to afford and at the same time get quality documents. There are many dedicated service providers, but it is best to choose the cheaper and more qualified firm to get the best results and save some cash as a student.
What do students consider when choosing an SOP writer?
When choosing a personal statement writer service, most scholars have some factors that they must consider to ensure the SOP writing help they get is worth their money. Therefore, looking for professional personal statement writing services is a must-do as they have what it takes to compose a top-notch letter of intent. They have qualities like; delivering exceptional application documents, reasonable charges for their services, providing proofread letters already, and offering teaching the students how to write standing out SOPs.
Why do statements of purpose need editing services?
Writing the first draft of an SOP, it is very likely that it has many grammatical, spelling, and sentence construction errors; therefore, one has to rectify the mistakes to ensure it is a top-notch document. One can do this by simply looking for a personal statement writing service that offers editing services. Doing so ensures one's letter is free from grammatical, spelling, and formatting errors, and also it becomes a qualifying letter before the admission committee.
How does hiring an SOP writer and editor benefit scholars?
Many scholars consult the best personal statement writing service to make sure they benefit from the services they get and are not being scammed. Many of them wonder how it is advantageous, while others know the gain they get. Therefore, looking for SOP writing services is a must-do for one to have an outstanding document that is grammatical, spelling, and formatting error-free.
What are the traits of a qualified SOP writer & editor?
When in need of personal statement writing help, it is best to look for the best service providers who offer their best and are dedicated to helping scholars achieve their goals by being admitted to their school of choice. Qualified writers deliver their work on time, give out documents that are free from mistakes as they will have edited them, and produce winning SOPs such that when submitted to the admission committee, they are in the first selection.
Do scholars find hiring personal statement help online suitable?
Most students find it helpful to hire service providers as they do not have the necessary skills to complete an outstanding letter. Therefore, they must look for SOP writing services with qualified writers who produce high-quality documents. Most of them do so to avoid wasting a lot of time writing and editing the SOPs, disappointments from missing a chance to join an institution of their choice, and more submitting a winning letter of intent.