In the early days of college and job applications, the requirement for personal statements was not as widespread. However, as universities and employers started looking for more than just qualifications, they turned to personal statements - a self-written document that outlines an individual's skills, experiences, and ambitions. It was the perfect tool to understand a candidate's personal drive, character, and potential.
Over time, the demand for well-crafted personal statements grew. Realizing the challenge that individuals faced in writing these decisive documents, professionals with a strong command of language and an understanding of admission and hiring processes began offering their expertise. This marked the birth of personal statement writing services. In today's hyper-competitive landscape, personal statements are often the differentiator between similarly qualified candidates. These documents allow individuals to demonstrate not just their capabilities but also their motivation, resilience, and vision. A well-crafted personal statement can catch the eye of an admissions officer or hiring manager, making personal statement writing services an invaluable resource for many.
How to Write a Personal Statement that will secure you a Slot.
Understanding how to craft a persuasive personal statement can be the difference between success and missed opportunity. Here at Statements Writing Help, we're passionate about empowering you with the knowledge to write a standout personal statement.
Understand the Purpose: A personal statement is your chance to introduce yourself and showcase your skills, experiences, and ambitions to the reader, be it a university admission panel or a potential employer.
Start with a Strong Opening: The opening should be engaging and original, immediately grabbing the reader's attention. Reflect on what drives you towards your chosen field and let that passion shine through.
Reflect, Don't Just List: Instead of simply listing achievements, reflect on what you learned from them. How did these experiences shape you and your career goals?
Tailor to Your Audience: Make sure your personal statement aligns with the values and expectations of the institution or company to which you are applying.
Proofread: Ensure your personal statement is free of grammatical errors and typos. A polished document shows that you are thorough and committed to excellence.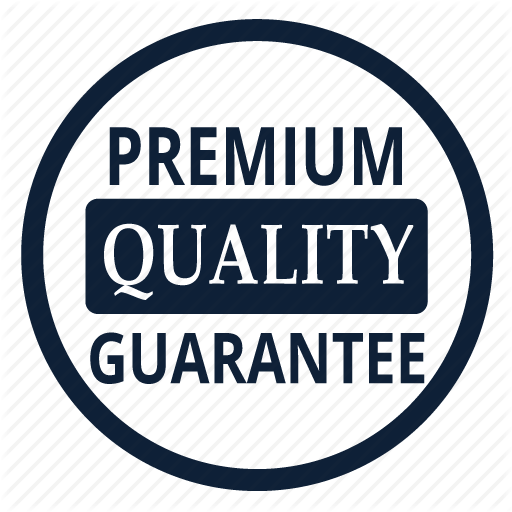 Writing a compelling personal statement is an art, and like any other art, it takes practice. If you're feeling overwhelmed, we're here to help. With us, you can count on receiving expert guidance and support throughout the process. Ultimately, our goal as your personal statement writing consultant is to empower you to submit an outstanding personal statement that captures the essence of who you are and conveys your passion, drive, and potential. We understand the importance of this document in your application journey, and we are committed to helping you maximize your chances of success. With our expertise and your unique story, we will elevate your application to new heights.
How to Start Your Personal Statement
Starting your personal statement often feels like the hardest part. Here are a few tips to help you begin on a strong note:
Start with Why: Your personal statement should answer the question, "Why are you interested in this field?" Right off the bat, indicate what motivates you or what sparked your interest in the field you're pursuing.
Use a Hook: Engage the reader from the beginning with an anecdote, a surprising fact, or a captivating question. The idea is to pique the reader's interest so they want to continue reading.
Show Enthusiasm: Let your passion for the field show in your opening. Genuine enthusiasm can be very compelling to admission officers or employers.
Be Yourself: While it's essential to be professional, make sure to be authentic. Your personal statement is your opportunity to let your unique personality shine through.
Remember, the opening of your personal statement sets the tone for the rest of the document. It's your chance to make a strong first impression, so make it count!
How to Conclude Your Personal Statement Best
The conclusion of your personal statement should leave a lasting impression on the reader. Here are a few strategies to craft a strong conclusion:
Reiterate Your Motivation: Restate why you're passionate about your field of interest and why you're a great fit for the program or position. However, avoid repeating phrases verbatim from the rest of your statement.
Link Back to the Beginning: If you opened your statement with a particular anecdote or theme, refer back to it. This will give your personal statement a full-circle feel.
State Your Future Goals: Talk about your aspirations. How will the opportunity help you achieve your long-term goals? Show your commitment to making a meaningful contribution to your field.
Be Positive and Confident: Convey optimism about the future and express confidence in your potential. Make your reader believe in you.
Finally, like any good story, your personal statement should have a clear and satisfying ending. The conclusion is your last chance to leave an impression, so make sure it resonates.
If you are struggling and you need help, Do not hesitate to Contact Us for help!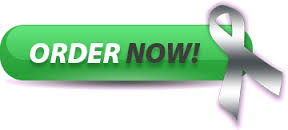 Why Choose Our Personal Statement Writing Services?

When you need affordable personal statement writing help, we are the company to contact and get help.
Tailored to You: We believe that your personal statement should reflect your individuality. Our experts work closely with you to ensure your unique voice is retained while enhancing the overall presentation.
Quality Assured: Our team of experienced writers is dedicated to providing high-quality content that is not only engaging but also meets the highest standards of grammar, style, and structure.
Confidential and Timely: Your privacy is of utmost importance to us. With prompt delivery times and strict privacy policies, we ensure a seamless and secure experience for you.
A Personal Statement Service that Works for You

When you choose us as your personal statement writing help service, you can expect a collaborative and iterative process. We value your input and aim to capture your voice and personality throughout the personal statement. Our writers will work closely with you to gather relevant information about your background, academic and professional experiences, extracurricular activities, and any other relevant achievements or challenges you have faced. We will then help you articulate your goals, aspirations, and motivations, weaving them into a cohesive and compelling narrative.
Consultation: We begin with a thorough understanding of your requirements and expectations, ensuring that we are on the same page before we start writing.
Drafting: Our experts then draft a personalized statement, showcasing your strengths, experiences, and future ambitions.
Revisions: We believe in your satisfaction. Thus, we offer revisions, fine-tuning the document until it meets your expectations.
We Elevate Your Application with a Stellar Personal Statement
In an increasingly competitive world, standing out is crucial. Let us at Statements Writing Help give you the edge with our professional personal statement writing services. 'We' are here to help you unlock your potential and reach for the stars. As a writing consultant, our mission is to elevate your application with a stellar personal statement that showcases your unique qualities, experiences, and aspirations. We understand the pivotal role a personal statement plays in the application process, whether you're applying for college, graduate school, or a competitive program. Therefore, we are dedicated to helping you craft a compelling narrative that effectively communicates your story and sets you apart from other applicants.