If you're actively seeking job opportunities or considering a career change, one crucial factor that can't be ignored is your resume. Given that it plays a vital role as a primary tool for promoting your qualifications and skills, having a polished and professional resume is essential. More often, this requires an expert touch, making the decision to hire a resume writing service worth it. By employing seasoned professional resume writers, who have now accumulated vast experience, we can assure you that we offer some of the best resume writing services you can get online. We observe professionalism, and confidentiality with your resume since we are aware it contains sensitive personal information. The best resume writing services understand that a successful job application process involves more than just an impressive resume. That's why we offer a holistic approach, assisting job seekers with all aspects of their job search.
For example, we may help craft a compelling cover letter that complements your resume, offering a more complete picture of who you are as a professional. This is why you would find us reliable for affordable resume writing assistance.
Decoding the Cost of Resume Writing Services
The cost of hiring a professional to write your resume varies significantly, ranging anywhere between $50 to sometimes over $600. The wide price range can be attributed to several factors such as the complexity of the resume, your career level, the reputation and experience of the service provider, and any additional services like cover letter writing, LinkedIn profile creation, or career counseling. With us, you can get affordable resume writing services from $50-$200 at the maximum but that is indicative and the exact cost would be provided once we have the details of your inquiry.
On the lower end, less experienced resume writers or online services utilizing templates may charge around $30-$150. Mid-level professionals charge $90-$300 typically offering more personalized services, potentially including consultations and multiple revisions. On the higher end, executive resume writing services, which often cater to high-level professionals and include a comprehensive suite of professional writing services, can charge over $800. Securing the right job starts with a great resume, and employing a professional resume writing service to help you can provide that competitive edge. While the cost can vary, the investment can certainly pay off if it leads to job interviews and, ultimately, the right job. However, it's crucial to research and selects a reputable service that best suits your needs and gets an excellently written resume.
Evaluating the Worth of Paying for a Resume Service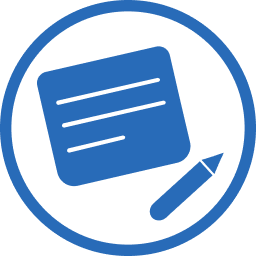 Is it worth paying for a resume service? The answer largely depends on your individual circumstances. If you're having difficulty securing interviews, lack the time or skills to create an effective resume, or are navigating a complex career transition, investing in our resume writing service could prove beneficial. Our professional resume writers effectively highlight your skills and experiences, tailoring your resume to the specific industry or role you're targeting. They understand hiring trends and keyword optimization, increasing the likelihood that your resume will make it past Applicant Tracking Systems (ATS) used by many employers to filter out unqualified candidates.
However, it's essential to ensure you're hiring our reputable service. Check our reviews, ask for samples of work we have done, and ensure luckily we offer revisions if you're not satisfied with the initial draft.
How Long Should Your Resume Be?
In the past, conventional wisdom suggested that a resume should never exceed one page. However, this rule isn't as stringent today. The length of your resume should reflect the depth and breadth of your professional experience and skills. For recent graduates or those with less experience, a one-page resume is usually sufficient. However, if you're an experienced professional with several years of relevant work history, using two pages could allow you to provide a more comprehensive picture of your skills and achievements. Remember, the goal isn't to fill space but to present the most compelling and relevant information to potential employers. Irrespective of its length, your resume should be concise, easy to read, and tailored to the job for which you're applying.
When crafting or revising a resume, remember to keep it concise and relevant. While the one-page rule may apply to some, others might require a two-page document to adequately portray their career journey. Remember, quality always wins over quantity.
Why 'Statements Writing Help' is a Top Resume Writing Service
'Statements Writing Help' has positioned itself as a top resume writing service due to its commitment to high-quality, customized resumes. Our team of professional resume writers offers a unique blend of industry knowledge and writing expertise, helping you to make an impactful first impression on potential employers.
Personalized Approach: Our experts understand that every individual is unique. We work closely with you to understand your career goals, experiences, skills, and strengths, tailoring your resume to your specific needs.
Industry-Specific Knowledge: Our team consists of writers who specialize in various industries. They understand industry-specific hiring trends, jargon, and what employers are seeking in potential candidates, which allows them to craft quality custom-written resumes.
ATS-Friendly Resumes: We excel at creating resumes optimized for Applicant Tracking Systems (ATS). This means with our help, resumes are designed not only to impress human readers but also to successfully navigate through ATS filters, increasing your chances of being shortlisted.
Competitive Pricing: Despite offering top-tier services, at Statements Writing Help, we offer competitive pricing, making professional resume writing services accessible to a wider range of job seekers.
Stellar Reviews: We have numerous positive reviews and testimonials from satisfied clients attest to the quality of the service we provide.
Whether you're a fresh graduate seeking an entry-level position, a seasoned professional eyeing a managerial role or a C-suite executive seeking new opportunities, we have the tools, knowledge, and experience to create a resume that resonates with your targeted audience.
With a professionally written resume, you'll increase your chances of landing interviews and securing your dream job. Remember, your resume is often the first contact a potential employer has with you. Make sure it's a memorable one by investing in a top resume writing service.
I Need Help with My Resume: Professional Resume Help!

If you have landed on our website and this page, you're probably saying or searching for, "I need help with my resume." Indeed, you're not alone. Crafting the perfect resume is not that straightforward, especially if you're unsure what potential employers are looking for. Don't worry; we've got your back. We aim to help you navigate through this tricky terrain by offering our services and rest your search for professional resume assistance near you, and ensure your resume stands out in the crowded job market. With the advent of the internet, professional guidance with resume writing is most accessible one could reach more help options conveniently. Indeed our online resume writing help has made it easier already for many job seekers to access and use our professional help, ranging from free templates and online samples and personalized writing and editing services.
Why You Might Be Saying, "I Need Resume Help near Me"
A resume is more than a list of your previous jobs and qualifications. It's a crucial marketing tool that speaks volumes about your abilities, experiences, and value as a prospective employee. If you're struggling to articulate your skills and qualifications effectively, seeking "resume help near me" might be your best bet. Luckily we have a team of personal documents writing experts at Statements Writing Help who are capable and willing to offer professional & affordable help when you need it, whether urgently or conveniently.
How to Find Professional Help to Write a Resume
There are several places you can turn to for assistance when you say, "Help me write a resume." With our professional resume writing service, already by searching for help with a resume, you are able to find us or perhaps you were referred to us by someone. We have career coaches and have hired veteran writers who offer a wealth of resources to help you improve your resume. Technology has greatly influenced how resumes are written and how job seekers get help with their resumes. Just query online and in a matter of seconds, you will have a list of help options for your choice but of course at a fee.
Considering Resume Writers Near Me: The Benefits & Why So.
Why should you consider searching for "resume writers near me"? A local professional resume writer can offer personalized assistance, and the ability to meet face-to-face might make the process smoother and more effective. Not to mention, local professionals often have a good sense of the job market in your area. So if you need to hire resume writers that understand your personalized needs, we are your best option for we tailor it to meet exactly that. We have writers that offer the local advantage as they help draft your resume.
Hiring Resume Writers: What You Need to Know
When considering "resume writers for hire," it's crucial to vet them thoroughly to ensure they're the right fit for your needs. Ask for qualifications, experience, and customer reviews. Look for writers who are familiar with your industry and have a proven track record of creating successful resumes. We actually offer pre-sale support through the chat platform to ensure that before hiring our resume writers, you are answered to all the questions that you may have. We are affordable which is the other thing to consider before hiring any resume writers, which ensures that you save money and at the same time get quality assistance.
Make Your Resume Stand Out with Professional Help
If you've been saying, "I need help with my resume," it's time to take action. You have met us and our experts have the expertise to over you the help that you need. Having much experience guiding many with their resumes; this is a vast accumulated wealth of knowledge that you can tap from. Don't let a subpar resume hold you back from landing your dream job. We have been able to attend to many clients seeking out "resume help near me," as they try to find professional help to write their resumes. There are many reasons that even veteran career professionals seek to look for help and search online queries like "resume writers near me." The simple reason is, you could not underestimate the skillful input we can add and help you create a compelling resume that gets you noticed by potential employers. We specialize in this and have seen many impressed by the results.
Admission Essay Writing Services | Write my Statement of Purpose | College Application Essay Proofreaders | Admission Resumes Writing Experts | Custom Admission Essay Editing Site | Hire an Admission Essay Writer