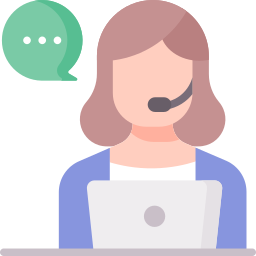 Spelling, capitalization and punctuation errors may seem just like small mistakes to you when they appear in your resume or curriculum vitae. What many fail to understand is that if grammatical errors appear even if once in your resume or C.V, they greatly and collectively contribute to undermining one's self- presentation. Our resume and C.V editing and formatting help service is very affordable and can enable you to have an exceptional CV/resume.
Grammatical Errors in a Resume cause Misinterpretation

After you are through with writing your C.V and resume it is important that you proofread it so that you can make sure that there are no grammatical errors that can lead to misinterpretation of the information in your resume or C.V. All of your sentences should coordinate to enhance maximum logical connections between the different sections of your resume or C.V. This can be quite challenging but you can always seek help from professional resume editors rather than leave your resume without editing it and fail to secure that employment just because of grammatical errors. When you have written your curriculum vitae or better still a resume, the only thing that you or any other person expects is nothing but a good employment. Maybe the problem with your paper is not that you haven't been able to write a correct paper, but due to poor formatting and designing. There is a slight difference between resumes and C.V, something that makes it very necessary to inquire for reliable paper editing services that can be able to make perfection out of your work.
Expert Editors & Proofreaders at Your Service
---
Statements Writing Help has Expert Writers and Editors…………… Be it a Resume, a C.V, a Statement of any kind, All written LETTER types, we can help. We pride on our expertise and credibility.
Over time now we exactly know what is needed to realize "Superior Written Documents" It is all advisable to involve an expert's view of completed work. After all, we have over time noted the areas that many people err while writing personal documents.
---
Ø Meet our Creative and Professional team of Editors for best results
Ø Others could "WRITE" … but we make everything "RIGHT"
Ø We offer personalized review procedure as we edit pre-written papers
Ø Place an Order and rest assured that we shall Help and Impress.
---
---

All you need to do is to send us your instructions and we shall do it for you.

We Ensure that your document will talk on your behalf. TRY US!
A Resume should have an Exemplary Structure
When writing your resume or a C.V, you should also make sure that you have used the right format. The layout or the format of your resume will definitely give some information about yourself. How best you organize your resume or C.V shows how best you are in organizing information. The format of your C.V or resume shows how good your organizational skills are. If you are not sure about which format to use when writing your application document, then it is always advisable for you to seek resume or

C.V editing and formatting help

as the case may be.
A resume must not always have references while curriculum vitae must have contacts that can be used to trace your credibility. This is just one of the few differences between the two papers, thus working with the most credible C.V editing experts who can also review resumes is very necessary. You can feel relieved to know that your work will be made perfect, correct and complete, something that the employer wants to see in order to consider you for the chance you are applying for. You should, therefore, inquire for our custom help with C.V editing, which you will be given professionally.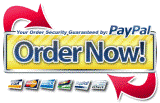 Obtain quality Resume editing help at reasonable rates
Should you want any resume or C.V editing and formatting help, do not hesitate to contact us. Our professional resume editors are always available and ready to assist you in C.V and resume writing and editing. Maybe you aren't yet to work with a professional firm that has the best writers and editors who know how best to satisfy the needs of a client, but now you can smile as we are here and very ready to assist you. We have rekindled hope in the hearts of many persons who could have given up after their papers weren't favored, by editing wrongly done resumes and making it easy for them to outshine all other applicants. One thing we know that clients value is time, and as such we never waste any minute that could lead to delays. This means that you will never have to beg the employer to accept your paper after the deadline, bearing in mind that we offer reliable resume editing services even before the predetermined time. We make our services even more professional, by ensuring that clients do not empty their pockets to obtain our services, for we even discount our prices. Do you feel that it is high time you used custom help with paper editing? Our services are very reachable, request for the best.