In Search of Help with Reviewing a Personal Document?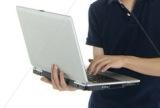 Job opportunities do not materialize all the time. When a job vacancy appears, there is always a time limit by which you must have submitted your documents. Remember that you are not the only one in the field of job hunting, but you are in a pool of similarly qualified persons. By producing a document that is accurate, ideal and complete, your resume will be prominent among the pile of other resumes accumulated on the employer's desk, hence get the job interview. Would you like your executive resume to be proofread by an experienced expert? Here on this site, you will be able to receive great assistance with perfecting your document. We are a team of writers who possess profound knowledge in matters of document writing, editing, and proofreading. We operate on a 24/7 basis and hence deliver very dependable services. We charge honestly for our services and we, therefore, have no hidden charges. To have us edit your resume proficiently, our online support forums are always open and active and you can inquire with us through any of them. With guidance from the specifications you give us, we will then work on your executive CV and give it an expert's final touch. Erroneous resumes are only a nuisance to the readers and none of the readers has the time to try and gather what you are trying to say. We will, therefore, proofread your executive resume well. The employers get very many resumes for a single position. You can be sure that they will not have the time trying to read a resume that is not understandable. They will also not read a resume that has too many errors.
Professional Tips on How to Proofread an Executive Resume
If the reader encounters writing errors in your resume, he or she can start to doubt your ability to pay attention to small details. You can avoid that by thoroughly scrutinizing your job application document before applying for the job position. If you feel you need additional help with that, you can hire a proficient resume proofreader on this website.
Take some time off your job application resume. After the writing process, the ideas of your resume content are still in your mind which can make it hard for you to spot errors. Therefore, you need to take some time off your job application document so that you can freshen up your mind.
Try to proofread a print out of your resume. Sometimes, you might find out that you cannot read the content carefully on a screen as compared to when it is on a piece of paper. That means you should print out your resume using a clear format so that the revision process can be more effective.
Read your job application resume content loudly. This might seem awkward but it can help you improve your resume. When you read your content loudly, you can be able to identify inconsistencies in the flow. You can also be able to identify misspellings and correct them.
Ask someone else to help you proofread your resume. Sometimes, you might want to make your job application as soon as possible. Since you cannot take some time off your document, you might be forced to hire a new pair of eyes to help you with the process. Always ensure that you hire a skilled proofreader who can improve your document.
When employing our staff, only the skilled ones get the chance to join our team since they are recruited through a professional process. After you have written a CV for an executive post but then all does not go as planned, what do you do? Do you prefer giving up? Have you ever tried to inquire for custom help with resume proofreading? This is one of the best methods of making sure that the paper you have written is correct, accurate and complete. This is why many potential job seekers will submit their papers and regardless of how well they have explained their education and work experiences, they always have their documents overlooked. You should, therefore, employ the services of professional executive resume proofreaders, who can modify your work and make it completely flawless. As a firm that has been offering custom services to many clients over the years, we have the best material sources as well as acquired experience that help us not only to proofread wrongly done curricula vitae but also start your work from scratch to ensure originality. The competition for jobs is always high and a rock-solid resume can help you beat other candidates. For you to have a well-polished document that can make you stand out from the crowd, you need to hire a resume proofreader here to improve it.
Experience Professional Personal Document Revision Services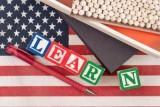 You need not worry that we have only explained how effective we are when it comes to proofreading your work if you are still in the dark regarding how you can access our services. We are available 24/7 giving you the assurance you need that your work will always reach you smoothly, and to make it even better from your comfort zone. We combine our accessibility with punctuality and affordability, to give clients in need of quality help to proofread an executive resume the best customer care services. We are very time conscious, thus we offer reliable services within the given time while ensuring that our charges are affordable. Why should you then take your needs elsewhere while we guarantee the most trustworthy resume editing assistance to all? We are committed to delivering a document with a high readability score to ensure that your CV will be able to be understood by any person. A reader will be able to read all your content and understand it without struggling and also a grammatically corrected resume ensuring no words are overused or wrongly used, proper tenses and all this is done without changing the original meaning of your document. The proofreading process sometimes can take more time than you expect. It is advisable to sit back and take a break after a while. That will make you freshen up and continue with correcting your document. You can leave some mistakes behind when you are tired. When you are through with the first stage of proofreading, it is advisable to go through your document again confirming that all errors are discovered and corrected. One round is never an assurance that you have a clean paper. Errors can be a limiting factor when hunting for a job. You should not use the first draft of your job application document before you can review the content. That is because grammatical, spelling, punctuation or other inconsistencies might be present in your resume. If you feel tired after the writing process, you can request our professional help with executive resume proofreading.
Meet Trustworthy Executive Resume Proofreaders for Help
Our professional custom resumes proofreading services are the finest in the industry. Whether we are writing from scratch, editing or simply proofreading, we ensure that our clients' documents get the best effort. Finding employment nowadays is not as easy due to the tough competition in the job market. The resumes are the major means through which one gets to plead their case to potential employers. To be successful and to stand out from the competition, your executive resume has to be proofread carefully. This is to clear it of all errors and mistakes that may render the resume ineffectual due to the distortion of information. Your resume might have typographical and styling errors as well as grammatical mistakes. We will ensure that the use of the English language in your executive resume is flawless. We have solid experience in writing executive resumes and our focus is always on the success of our clients. Order now and hire us to edit your resume prolifically. For your document to be logical, it should provide accurate info about you. Therefore the sentences and the paragraphs should be able to present this. A slight error may as well make the reader to be misinformed. Even though the high-quality paper is always associated with high cost, at our firm, we offer superior quality at prices which are pocket-friendly for we understand the low budgets some of the clients have. Being a little keener with your work, you will be able to come with a quality resume that will not only attract the attention of a potential employer but also increase your chances of getting an interview. The proofreading process requires quality time, critical thinking and also a calm environment. Sometimes you cannot be able to adequately provide that to come up with a quality resume. You can opt to look for professional resumes proofreaders for hire in order to get the best final draft. Proofreading is a process that requires you to be keen since any distraction can allow some mistakes to pass unnoticed. When carrying out this process, you should not only focus on grammatical errors but also check on the clarity as well as tone. If you need expert help with proofreading a resume, this is the website to visit.