Looking for Help with Writing Official Personal Documents?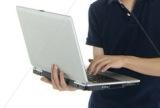 In today's job market, there is a huge competition in securing employment. It is not easy for someone to write a professional C.V or resume due to the busy schedules that one might have. This is why people tend to miss out on huge employment opportunities because they wrote the wrong document. The question of whether or not to include a list of references/referees in a resume is still of great debate. Some people argue that it is important to add referees in a resume expertly whereas others argue that you should not include a list of references in your resume. Regarding whether one should add them to a resume or a CV, I think that it should be left to the employer to decide whether he/she needs them or not. But if you were asked to bring a long list of referees, how would you present them? Many people do not understand that everything has a format and it is the role of the applicant to follow the expected format. If not sure of how to do it, why don't you consult our professional resume writers as they are ready to assist you? Stand out from your competitors by having the best curriculum vitae presentation from our professional writers. My opinion about this question is that you should not include references in your resume. This is because the employer will always ask you for references when he/she needs them. However, a list of three or four referees should be prepared on a separate sheet of paper but should not be sent with the resume. You should only carry that list of references during the interview so that you can produce it if asked to. You can also decide to conclude your resume by referring to your references by using the sentence "references available on request" but this is also purely optional because your references have to be available anyway if and when the employer requests them.
Why Hire Experts to Help you Add References in a Resume
Most job applicants get confused when it comes to adding referees/references a resume or curriculum vitae successfully. There is a great need to learn on the best format for adding referees in a C.V; that is if the referees are necessary. Most often, people tend to miss out on writing their CV/resume's key areas; the reason some get stuck wondering "does one have to include references in a C.V?" It is hence true that one of the areas that always raise questions is whether or not references should be included in these documents. Traditionally, it used to be a norm to include at least two references. Recently this is not always the case because;
The importance of a

curriculum vitae

or a resume is to get you to the job first hence references are not required at this stage.

Space is important hence you might consider using maximum space to convince the employer that you are worth being called to an interview.

Include evidence of your achievements and take advantage over the other applicants.
As experts who have been writing C.V's and resumes for a lot of years now, we don't see why you should leave these important details that could make you secure a job. Come and let us partner with you and enable you to know how to best add references in a resume. The question as to whether one should include or should not include referees in a curriculum vitae or a resume concerns many job applicants/individuals. Some are for references inclusion while others are totally against them. It is good to remember that referees act as pillars to ascertain that the information that you have provided is true. It is therefore important that one should have references from people they know in person. Meet our experienced experts that can let you know whether you need to add references in your resume and if so the best number of referees for a resume. Our firm ensures that you experience high-class curriculum vitae and resume writing services at reasonable prices.
Work with Professionals who Write Personal Documents

Resumes and curricula vitae have been written by way so many scholars, but then you still find scholars failing to create professional papers. This could be as a result of confusion between the two custom papers, the reason why you could require custom help. Are you wondering how C.V and resume writing & referencing exercise will be different while they both are used almost the same way? When it comes to curriculum vitae, you have to include contacts that can endorse your qualifications as well as recommend you. This is a very important segment, but then a resume must not always have them as compared to a curriculum vitae. When you are adding references in a resume, you need to be very keen that the links you present can give a positive account of your experiences. We are among the companies that will lend a helping hand with your work, which basically means that you need to work with us for custom C.V references adding assistance. You will be assured that your document will be tailored to suit your potential job. This is extremely helpful in that you will be ahead of the other applicants, especially if you seek guidance on how to include references in a curriculum vitae from our professionals. Our writers will give you very useful writing tips that will take you a notch higher any time you need to apply for a job in the future. Don't let your desired opportunity slip through your fingers while you can get hold of it.

Help with Including Referees in a Curriculum Vitae Expertly

When you realize that the paper you were writing hasn't reached the ranking that you prefer, you have a reliable helper in us. You only need to give us a call, email us or chat live with our professional writers, with an assurance that professional C.V references adding help will be offered to you besides efficient customer care services. Regarding this, we mean that you will be provided with the best custom writing services on time since our main priority is to meet the demands of our clients without fail. When your request "help with adding references in a curriculum vitae" reach our firm, it will be granted using the most reliable services which will always come at very reasonable costs that can suit your budget. Do not hesitate to link up with us at any time you need custom writing services, seeing that we are very ready to offer help with a writing resume. When you find asking yourself "is it advisable to include referees in a resume?", know that you are on your way to writing a good document. You should consider hiring professionals that have experience in writing the

curriculum vitae

and the resume.