In Search of Online Help with Writing a Letter of Reference?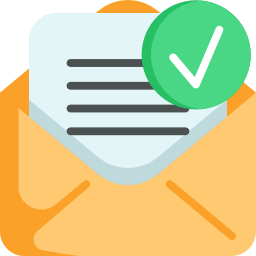 A well-written recommendation letter should reveal things about you that your test scores and grades cannot. The recommender should provide his or her personal opinions about your character. It should as well attest to the attributes shown in the other reports such as the personal statement. The letter should also describe the recommender as it shows who is willing to talk on your behalf. The fact that you need an expert who assists with writing an efficient LOR means that you want to submit an effectual recommendation letter. By engaging us with the task, we will, therefore, ensure that your work receives the best attention. We will help you to produce a letter that works for you because it will present you in the best light and showcase your skills and abilities. This is because you can remember relevant experiences and achievements that you have had that others might forget. Our competent LOR writing consultants will meet your need to be assisted with your letters proficiently. The thought of writing a recommendation letter for someone can be exciting. However, you can get stuck with this document right from the start if you are not sure about what information to include. We are a firm that you can reach out to when you get challenges with writing a LOR.
You should include the contact information of the hiring manager at the top of the letter. However, if you are writing a general one, you can write "to whom it may concern".

In the introduction, state your relationship with the person, how long you have known him or her, and then explain the reason for writing this letter.

The body of the letter is where you write specific information about the skills, attributes, experience, and personal characteristics of the person.

In the conclusion part, offer to provide more details and include your contacts. End by stating how much you recommend the person for the position.
Why Hire Our Experts to Write your Letter of Recommendation
There is always competition for places whether in the professional or admission sector. A recommendation letter with a professional outlook as well as content can help you beat that competition. If you need additional help with this document, you can ask for our top-notch LOR writing assistance.
🗸 Our letter of recommendation writing help is offered by English fluent experts. We understand that grammar mistakes can affect how effective your letter can be. That is why we recruit native English writers who can write a recommendation letter that is easy to read and understand.
🗸 We offer recommendation letter writing services at pocket-friendly prices. As a scholar, you may not have a lot of money to spend on writing help. We understand that and that is why we offer high-quality and yet affordable recommendation letter writing services.
🗸 Our letter of recommendation writers does not resell orders. It is on this platform that you can be sure of getting genuine LOR writing help. That is because our writers cannot sell the content they help you write or the resume you can send to us.
🗸 We provide around-the-clock assistance to write recommendation letters. You can place an order or send an inquiry on our website at any time and get immediate assistance. That is because our LOR writers, as well as the customer support team, work twenty-four-seven.
The requirement for impressive recommendation letters is on the rise and everybody opts to get assistance from online companies that deal with academic writing. In the same breath, there are many companies that write recommendation letters that have come up, which have really assisted applicants. Nonetheless, as a smart person, you have to be choosy about which company to rely on for assistance because a letter of reference determines whether your candidate will be selected or rejected and therefore it has to be written by a distinguished writer. To be sure that you are on the right track, you should choose a reliable service provider in writing recommendation letters. "I need help with writing my recommendation letter efficiently" is one of the requests that we receive and work on daily.

Use any of our online support forums and sign us up for the task. We are available 24/7 and our letters of reference writing services are affordable, so get ordering right away.
Inquiring, "I Need Help with Writing My LOR Expertly?"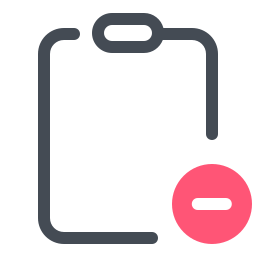 Most people around the world have trusted us because of the good service that we offer them making them come for more services and even refer others to us. People who tell us that "I need to be perfectly assisted with writing my LOR" usually lack time or skills to write their documents but once they come to us; their troubles become sorted out immediately.

Are you in need of high-quality help with your letter of reference? At this site, you will access the best of it for you will be served by professional letter writers whose experience is thorough and solid.

Your recommendation letter should have verifiable information about you. In this document, you should include details such as experience, skills as well as attributes that can explain why you are the best person for the position you are applying. If you are stuck with writing this document, you can send us a request such as "I need help with my LOR". When it comes to jobs as well as admission applications, a recommendation can boost the chances of getting hired or admitted. That means you should ask someone with special skills to write this letter to you. We are a company with LOR writers that you can hire to help you write a good letter of reference.